Have your other races been cancelled? Here's your second chance!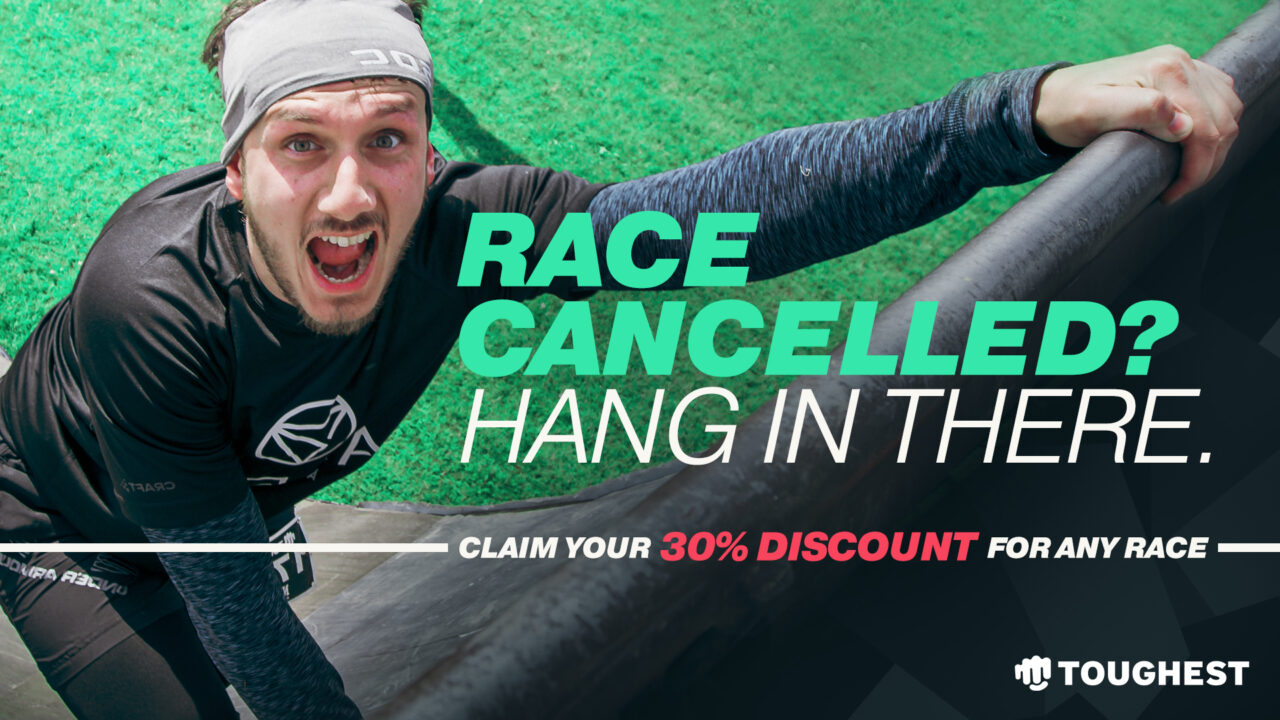 For many of us, races are a strong incentive for exercising. For this reason, we are offering those affected by a cancelled race the opportunity to experience an adrenaline packed Toughest race for a heavily discounted price!
While many other events are forced to cancel, we have this fall been granted permits and successfully hosted events which comply with the strict pandemic regulations. As restrictions continue to be lifted, we are now able to accept more participants to our races.
Send your confirmation or receipt for a race cancelled due to Covid-19 and you'll receive a personal discount code entitling you to 30% off any Toughest race during 2021!
Toughest is Swedens first, Nordics' largest and Europe's most liked obstacle course race, awarded best in Europe for five consecutive years. Don't miss this opportunity to experience why!
How to do:
Requests should be sent to info@toughest.se. Set "CANCELLED 30" as the subject and attach a confirmation or other documentation proving that you had a ticket for the cancelled race. When the attachments have been reviewed and approved, you will receive a personal discount code via e-mail.
The fineprint: Only races cancelled due to the pandemic are accepted. The discount is personal and can only be used once. In case of abuse, a penalty fee will be debited, matching the entire ticket cost. The offer is limited and will remain active during a limited period of time. The organizer reserves the right to end the offer without prior notice. Can not be combined with other offers or discounts.