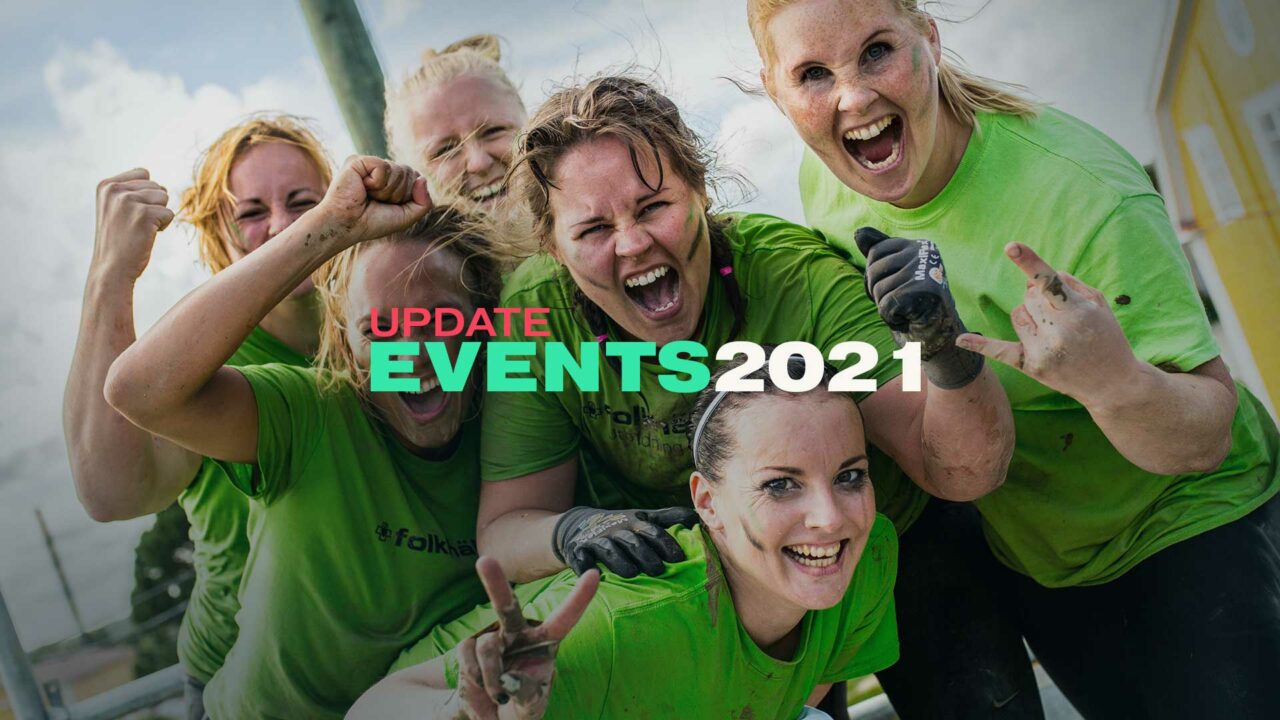 Hello OCR lovers!
Hope you've kick-started 2021 in the best possible way.
The past year has been humbling for most of us. Our daily routines and social interaction patterns have been pushed down the Ramp, into a deep and bottomless Mudland. What previously seemed odd and abnormal has now settled as the "new normal".
A positive outlook
But in these struggling times, we are starting to see some light. With vaccines rolling out in a steady pace and more effective pre-emptive measures being implemented across communities, there are some indications and hope that restrictions will start to lift as we approach spring and early summer.
With this in mind, we have established a plan for alternative dates in 2021.
Alternative dates
The alternative dates below will be finally determined and effective as of March 31:st, unless we see any new restrictions or other factors which may affect this plan. In either case, we will post a new update once the final dates have been determined.
| | | |
| --- | --- | --- |
| Event | Current date | Alt. date |
| Malmö | May 15-16 | September 4-5 |
| Umeå | May 29-30 | October 2-3 |
| Stockholm | June 12-13 | October 16-17 |
| Oslo | September 4-5 | September 25-26 |
GOTHENBURG & ÄLMHULT
If the alternative dates above are taken into effect, our planned events in Gothenburg and Älmhult will unfortunately not be possible to arrange in 2021. It is heartbreaking for us to postpone one of our oldest as well as our newest event, but we are in dialogue with our partners and land owners in hope of finding new dates next year.
If you are interested in one of these events, you will receive more information later this year. We kindly ask you to hold any questions until then, as we are unable to provide more details at this time.
Safety in regard to COVID-19
As OCR races are held outdoors and spread over a large area, our events provide a naturally more safe setting than other event types. Nevertheless, the arrangement and format of the race will be adjusted to comply with any enforced restrictions & recommendations at the time of the event.
We will do anything possible to minimize the risks of infection spread, e.g. reduced start group size, adjusted obstacle layout, audience distancing etc.
There is a lot that can be done, and we will make sure to do it.
Hang in there
Finally, all we can say is hang in there and keep on training. Exercise and outdoor activities are especially important these days to stay healthy.
It has been a rough year, but we are hopefully starting to see the end. Make sure to follow recommendations from your local health authorities so that we can put this trial behind us and return to the "old normal".
Hope to see you all on the race track later this year!
Best regards,
Toughest Crew